Bitfront Shuts Down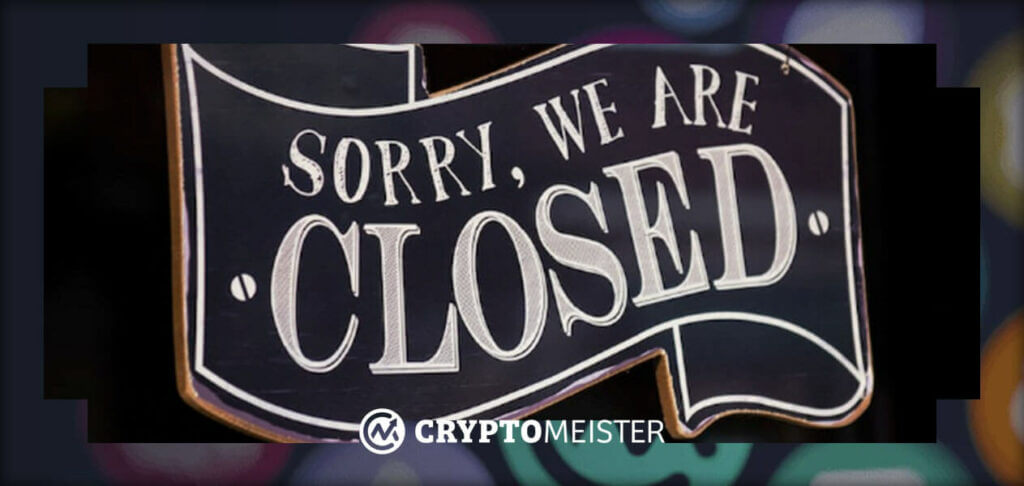 The last few months have been quite challenging for the crypto industry. First, there has been the ongoing crypto winter which has meant that major tokens have seen a drop in their value, which has, in turn, affected the revenue of many projects. Then there is the now-infamous FTX collapse that cast a dark shadow on the industry.
Sadly, there is more bad news that is coming out of the industry as Bitfront, a crypto exchange that had been backed by Japanese social media firm Line Corp, will be shutting down. This was officially announced via a statement on its website on November 27, 2022.
The End of Bitfront
In the statement, the management of Bitfront explained that despite its best efforts to serve customers, it was not able to overcome certain challenges within the industry.
"Despite our efforts to overcome the challenges in this rapidly-evolving industry, we have regretfully determined that we need to shut down BITFRONT in order to continue growing the LINE blockchain ecosystem and LINK token economy," the announcement said.
The management of Bitfront was also quick to clarify that its decision to close up shop was not related to "recent issues related to certain exchanges that have been accused of misconduct", an obvious nod to the FTX scandal. Many companies that had significant exposure to FTX have been forced to restructure their activities, with BlockFi even filing for bankruptcy after suspending customer withdrawals. But clearly, this was not the case with Bitfront.
The statement also gave some information about how the closure of the exchange would be rolled out. From November 28, 2022, the exchange will suspend new signups and all credit card payments. December 12, 2022, will see the suspension of additional deposits and interest payments of LN/LN interest products and on December 13, 2022, interest for deposits made from December 5, 2022, to December 11, 2022, will be paid. Crypto and USD deposits will be suspended from December 30, 2022, and all withdrawals will be suspended from March 31, 2023.
While the news of Bitfront's closure is certainly sad, it is refreshing that it is being shut down according to a schedule and that customers are being given months of notice before they can no longer make withdrawals. This is a stark contrast to the sudden changes that many exchange users have faced in the wake of the FTX collapse, with institutions like SALT and BlockFi announcing suddenly that withdrawals were suspended. But, as Bitfront pointed out, it does not have exposure to FTX and thus, is not in the same position.
The State of the Industry
It is no secret that the crypto industry is in a complicated place at the moment. The downturn in token price and the effects of several projects collapsing around the same time has certainly been challenging.
And while there is the long-running rhetoric of witing out the winter, it should be noted that not every crypto project will come out on the other side unscathed.