Chinese Authorities Arrest $1.7 Billion Crypto Criminals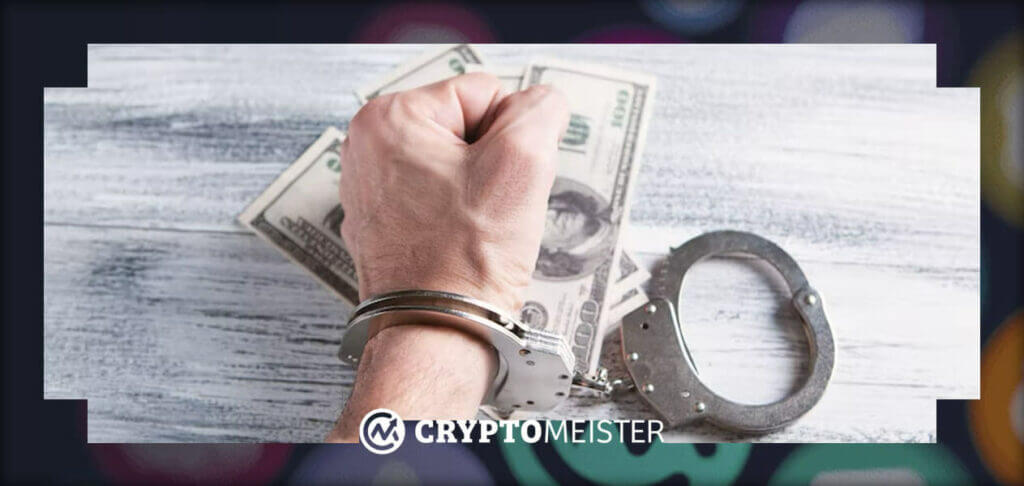 When it comes to cryptocurrency, one of the common concerns surrounds its potential use for money laundering activities. This is an issue that has been brought up by business leaders, regulators, and everyone in between. And while many crypto lovers might want to hit back at some claims, it must be acknowledged that crypto being used for money laundering does happen at times.
For example, Chinese authorities recently confirmed the arrest of 63 people who are connected to a money laundering ring. The gang allegedly had laundered millions of dollars of ill-gotten gains using cryptocurrency before finally being caught.
How the Gang Was Caught
According to reports, police in the Horqin Branch of the Public Security Bureau of Tongliao City were tipped off about the gang following unusual bank activities. More specifically, there was an abnormal amount of money flowing into bank accounts connected to the gang.
Following this, the police began an investigation into the gang and found that it was not restricted to Tongliao City but were spread across multiple provinces. As such, it took 230 police officers dispatched to 17 provinces to put a stop to their activities.
But eventually, 63 people were arrested in connection with the gang, including two individuals, Ji and Zhang, who were identified as the leaders of the gang which had been operating since May 2021. And these arrests were not limited to China itself, with at least one apprehension of someone named Zhang Mou taking place in Bangkok, Thailand.
And then there is the money that the gang was dealing with. The first thing that tipped off authorities to these activities was a monthly transaction volume of around $1.4 million and so far, $18.6 million of the gang's funds have been recovered by the police. But these pale in comparison to the reported $1.7 billion in crypto that the gang has laundered.
In fact, this was the gang's business model as it helped local and international criminal organizations launder their funds. By using a combination of chat software and a hierarchy of employees, the gang would receive orders from these organizations, launder the money through dedicated teams, and then receive payment for their efforts.
This fairly-sophisticated criminal network has meant that a plethora of criminal organizations have been able to launder money through crypto, though this has now come to an end.
Money Laundering Via Crypto in China
It should be noted that while crypto itself is banned in China, this is not the first time that Chinese authorities have cracked down on its use for money laundering. Previously, the Hengyang County Public Security Bureau arrested 93 people in connection with a gang that had laundered millions through crypto.
These sorts of incidents do little to change the anti-crypto stance that the country has and only further taint the image of the crypto industry. Thankfully, law enforcement appears to the closing in on those involved in these illegal activities more and more.