Kraken Review
Kraken is a popular cryptocurrency exchange with more than $720 million in 24-hour trade volume.
With 69 supported cryptocurrencies, one of the best mobile apps, 311 markets and one of the highest average liquidity pools, Kraken stands out as a market leader.
This guide will walk you through the world of Kraken, teaching you everything there is to know.
Even if you're a Kraken pro, we're pretty sure we can teach you a trick or 2 – we promise.
Are you ready to learn how to buy cryptocurrency at Kraken?
Let's release the Kraken!
What is Kraken?
Kraken was founded back in 2011 by Jesse Powell with the goal of giving people a quick and easy way to buy and sell cryptocurrency.
Powell has worked hard to keep his ideologies alive, making Kraken one of the easiest to use exchanges around.
With a sleek website platform and a market leading mobile application, Kraken is the exchange to beat all exchanges.
The complete guide to Kraken
As one of the oldest exchanges in the world, Kraken has changed a lot.
In the early days, it was a very simple and slightly clunky site.
But today, it stands out as the simplest and most user-friendly, for both beginners and pros.
We're going to take you through the world of Kraken, helping you understand everything there is to know about this impressive crypto trading platform.
The history of Kraken
Kraken was founded in 2011 by Jesse Powell.
It was built to be a simple, easy to use and fast cryptocurrency exchange, something that Powell succeeded with.
In those 10 years, Kraken has never been hacked.
User accounts have been compromised during that time, but those incidents have been down to poor personal security.
Kraken started out with a handful of crypto markets for you to trade.
But over the years, that range has grown to 69 supported currencies with 311 markets.
While Kraken might not have the largest range of supported cryptocurrencies, it's actively working to list more that fit its listing criteria and has solid user demand.
To prove that user funds are correct, and that Kraken is legitimate, it performs regular audits.
You can then view the audit results and check the audits to see if your balance is there.
Kraken really has gone out of its way to keep users safe and give them peace of mind.
How to buy cryptocurrency at Kraken?
If you want to buy crypto at Kraken, then you're in the right place.
Buying crypto at Kraken is incredibly easy and quick.
You will need to create an account, but that process takes no more than 5 minutes.
Verification is optional when you create your account.
You will still be able to buy and sell cryptocurrencies, but you'll be limited in terms of daily limits.
If you don't opt to complete verification, you can only make bank transfers to your Kraken account.
If you complete the verification process, you unlock the ability to use your card to deposit and instantly buy crypto at Kraken.
You can currently deposit the following fiat currencies at Kraken:
We recommend that you complete the verification process as soon as you can.
It gives you more deposit options and increases your limits.
But, it's not necessary, especially if you're going to buy and sell less than $100 worth of crypto daily.
Step-by-step guide to buy crypto at Kraken
The registration process at Kraken is very simple and straightforward.
It took us less than 5 minutes to complete it and the verification too.
The verification comes with a notice saying that it could take several hours.
But, during our testing it took about 15 minutes.
It's best to register at Kraken using the mobile app, but you can also manage with a computer, as long as it has a webcam or scanner hooked up.
If you opt to complete the verification process, you will need one of the following:
Government ID
Driving license
Passport
You'll also need one of the following documents dated in the last 3 months:
Utility bill
Credit card bill
Bank statement
Proof of residence certificate
If you are going to complete the verification process, please make sure you use correct documents and make the images as clear as possible.
The process goes faster and you're less likely to have any negative repercussions, such as accusation of submitting false documents.
If you're already a Kraken user, you can skip the next section.
Let's sign up at Kraken!
Step 1 – registration
When you're ready to get yourself a Kraken account, head on over to the Kraken website.
Once there you can pick between using the mobile app or the website.
Our personal preference is the mobile app, but the website is still decent.
If you opt for the app, download and install the app from the link.
Then open the app and click create account
If you want to use the website, you'll need to open the menu on the left and click, register.
You'll begin by inputting your email address, picking a username and password.
Once you've done this, you'll get a code sent to your email address.
Input this code and hit submit.
Congratulations, you've now got a Kraken account.
You can then move on to step 2, which is verification.
However, this isn't necessary if you're happy to make a bank transfer and stick with low daily limits.
So you can either carry on with this guide to verify your account (it takes a few minutes to do) or you can skip to step 3.
Step 2 – verification
If you opt to verify your account, you'll be able to unlock large limits and additional payment methods, which we think is a good trade.
Click on verify account from the registration process or from your account if you skipped this step originally.
Begin by picking your country of residence and adding your mobile number to your account.
You'll then be send a code to verify it. Input this code.
Next, you need to verify your date of birth and legal name.
We used a shortened version of our first name during the test and it worked fine, so don't worry too much if you opt for say Ben over Benjamin or Ed over Edward.
You then need to input your address and pick the industry you work in.
Again, use correct information here as it will make a difference to your account restrictions.
Then we come to the fun part – the proof.
First up you need to upload a picture of your government ID, passport of driver's license.
Then, you need to verify your address by using either a utility bill, bank statement, credit card statement or proof of residence certificate.
Upload these pictures and Kraken will work its magic.
You'll hear back within a couple of hours, but in the meantime, you can continue to use your Kraken account with the basic settings and lower daily limits, which is a nice touch.
Step 3 – deposit
When you're ready to deposit, head to your profile and then tap on manage payment methods.
If you're not fully verified, you'll only see the option to add via a bank transfer.
However, if you're verified you'll be able to pick a card or cash if you live in Canada.
Unverified users will have a smaller range of bank transfer options to pick from, while verified users will have around 5 or so.
Bank transfers will take around 3 working days to complete, while card deposits are instant.
When picking your deposit method, compare the fees, minimum and maximum times for each method as they're not all the same.
Once you've picked how you wish to deposit, simply head to the next step.
For card depositors, you'll be prompted to fill in your card details and deposit amount.
Bank transfer users will be given bank details so that you can make a bank transfer.
Once you've done this, the funds will make their way to your account.
Then you're ready to move on to the final step and buy crypto at Kraken!
Step 4 – Buy Cryptocurrency
Finally, we come to the most exciting part of the journey – buying crypto at Kraken.
Once your deposit has cleared and is in your account, head to the homepage and scroll through the assets.
There, you'll see all the cryptocurrencies that you can buy at Kraken.
Pick the one you want to buy by tapping on it.
At the bottom of the page that loads, you'll see a button that says Buy, click it.
Simply fill in the amount you wish to buy and hit confirm.
Congratulations, you just bought your first crypto at Kraken!
Sending cryptocurrency to your external wallet
If you're planning on holding your crypto for more than 48 hours, it's best that you move it to a wallet that you control.
Crypto exchanges are notoriously dangerous, and a single mistake from an employee could result in your funds vanishing.
Not to mention that you rely on your cyber security being top notch in order for your account not to get taken over.
In fact, even Jesse Powell, Kraken CEO, says that you shouldn't store crypto at Kraken long-term.
So, first up you're going to want to pick a wallet to use.
There are loads out there, so pick one that suits your needs.
Remember, mobile wallets are riskier than a hardware or cold wallet will be.
You can learn all about crypto wallets in CryptoMeister's guide to crypto wallets.
Once you've picked a wallet and set it up, it's time to move your crypto.
Head into the asset that you wish to move to your own wallet.
Then, tap the 3 dots at the top of the asset and click withdraw.
Fill in the wallet information or scan a QR code and input the amount you wish to move.
Before you hit withdraw, it's best if you triple check the address is correct.
Hackers can inject scripts that change the results of your pastes, and you too can make errors when typing.
It takes a few seconds to triple check the address, which is far less hassle than if you accidentally send crypto to the wrong address.
If you do send crypto to the wrong address, it's lost forever – so use those few seconds wisely.
Once you're happy, hit withdraw.
You'll then be sent a confirmation code, if you have security features enabled, which you'll need to enter.
Once that's done, the withdrawal will hit the blockchain.
Depending on the currency you're moving to your own wallet and the wallet you're using, this could take anywhere between a few seconds and a few hours.
You'll be given a transaction ID that you can use to follow the transaction in a blockchain explorer.
Buying cryptocurrency at Kraken with a credit card
Kraken makes buying crypto a fun, pleasing and speedy experience.
So, you'll be pleased to know that you can buy crypto with a credit card at Kraken.
You will need to complete the verification process to unlock this option, which might put those of you who are more privacy-focused off.
If you need to pass verification, you can follow our step-by-step guide here.
Once that's out the way, you've got 2 options.
You can either go to you profile then manage payment methods.
When here, you click on add card and fill in your card details.
Alternatively, you can hit buy on the cryptocurrency you wish to buy with credit card at Kraken.
Then, pick pay with card, fill in your details and you're good to go.
It's very easy and quick to deposit and buy crypto with credit card at Kraken.
Card deposits are instant but come with a fee of 3.75% + €0.25.
You then have a trading fee of 1.5% on top when you buy crypto at Kraken.
All in, this makes Kraken one of the more expensive exchanges.
You can consider other payment methods to help save you money when using Kraken.
Other payment methods available at Kraken
Aside from depositing a variety of cryptocurrencies at Kraken, your other payment method is bank transfer.
Before you pass verification, you'll have 3 bank options to pick from.
Once you pass verification there are many more options that you can use.
What we mean by options is that Kraken holds a number of bank accounts around the world.
You can then pick one with limits and fees that suit your needs, giving you a greater control over the bank transfer.
Interbank transfers are also usually quicker to settle, so bear this in mind.
Once you've picked a bank account to send your money to, select it and you'll be given a bunch of details.
Simply use this information to send your bank transfer from your own bank account.
It's very important that the transaction comes from a bank account in your name.
Canada gets an extra option!
If you're currently in Canada, we've got some incredible news.
You get an extra deposit method, which we think is really cool!
You'll be able to head down to nearest Canada Post office and deposit into your Kraken account using cash.
Simply tell the cashier that you wish to make a deposit to your Kraken account, and they'll sort you out.
This is a fantastic way to get around the banking ban in Canada, and it beats the hell out of using a crypto ATM.
With this partnership, Kraken has turned every Canada Post office into a giant crypto ATM with lower fees and better support!
Now this is the future.
Banks can prevent purchases of cryptocurrency
If you live in a country with a banking ban on crypto, then you're going to struggle to deposit at Kraken.
Some banks in crypto-friendly countries may also opt to block transactions to Kraken as well.
This is down to bank policy and cannot be avoided.
If you're in a country with a banking ban, virtual banks from other countries offer a convenient way out.
How to sell cryptocurrency at Kraken?
Made some profits and want to sell up?
Well, first up congratulations!
You'll be pleased to know that selling crypto at Kraken is as easy as 1, 2, 3.
If you moved your crypto to your own wallet, you'll need to start by depositing it back into your Kraken account.
To do this, head on over to the crypto that you wish to deposit in the Kraken app and press the 3 dots in the top right corner.
Then, press deposit.
It'll generate a QR code that you can scan, or you can copy and paste the address.
Triple check the address before you hit send it to Kraken to be safe, then hit send from your personal wallet.
Depending on the cryptocurrency that you're moving to Kraken to sell, it could take up to a couple of hours to clear.
When the crypto is in your Kraken account, navigate back to the cryptocurrency that you wish to sell.
Hit the 3 dots in the top right corner and press sell.
You then input the amount you wish to sell and confirm it.
Tada, you've just sold crypto at Kraken!
Kraken Pro trading
Kraken is simple and easy to use, making it ideal for beginners.
But, if you're already a crypto trading pro and you want a bit more oomph in your crypto trading experience, then you can try Kraken Pro.
It requires a little bit of setting up, but once you set everything up, it's a powerful and advanced crypto trading platform.
Complete with advanced graphs, advanced orders, deeper order books and an advanced API.
You also get access to 5x leverage trading with 0.002% rollover per 4 hours, which is very generous.
To get started with Kraken Pro, either download the Kraken Pro app or load the site on your computer.
Then, to sign in you'll need an API key from your regular Kraken account.
To get this, head to account, security, API.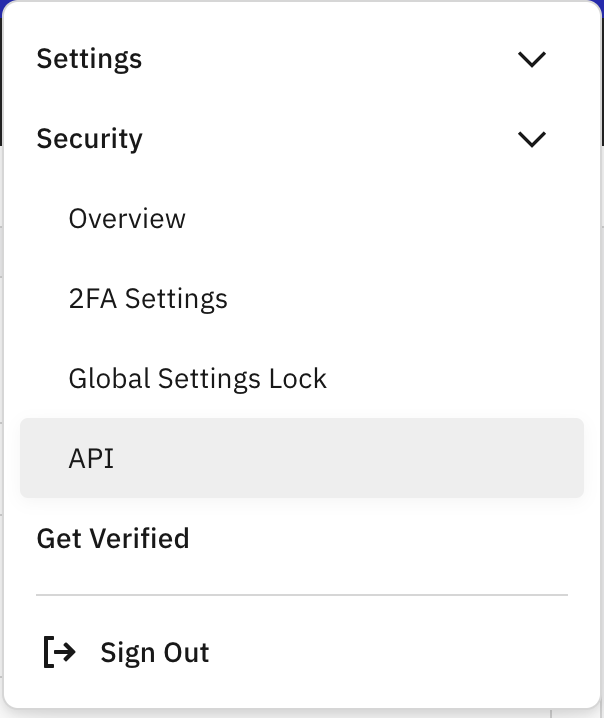 Once there, generate a new key.
Kraken suggests that you name the key "Kraken Pro".
Only tick the following permissions:
Query Funds
Query open orders/trades
Query closed orders/trades
Create & modify orders
Cancel/close orders
Query ledger entries
Once you've ticked these boxes, create the API.
Then you want to copy the API code or view the QR code.
If you're using the website, copy and paste the API key into Kraken Pro, or scan the QR code on your mobile.
This code can only be generated through a browser.
Once you've done this, you'll be able to use Kraken Pro and take advantage of its impressive suite of features.
Even the boys on Wall Street would be happy with the tools available on Kraken Pro!
Kraken has a good range of cryptocurrencies
Kraken is not only one of the easiest places to trade cryptocurrency, but it's also a crypto exchange that has a good range of currencies.
At the moment, you can trade 69 different cryptocurrencies, forming 311 markets.
While this isn't a mega range like you'll get at Binance, you do benefit in other areas.
For example, Kraken is fully regulated and licensed in all jurisdictions that it operates.
This means you won't get any nasty surprises when you wake up in the morning.
Kraken is actively looking to list new cryptocurrencies but owing to all the regulations that Kraken has to comply with, the process takes a while longer than at other exchanges.
Why is Kraken one of the largest trading venues?
Kraken is a leading exchanged, ranked 5th by CoinMarketCap.
With a 24-hour trade volume of more than $420 million, Kraken has an impressive user base.
The reason?
It's easy to use.
Kraken is perfect for beginners, making it a hotspot for newcomers to the crypto world.
Throw in its impressive Kraken Pro platform and you've got an excuse for all the pro traders to flock to Kraken as well.
Despite its modesty in the listed coins department, Kraken still has a hefty range of coins to trade.
This gives users a good selection and variety.
Finally, the fact that Kraken is regulated and works with regulatory bodies means that it won't vanish overnight.
Kraken works hard to keep up with regulations and remain compliant, which gives users peace of mind and stability that certain other exchanges cannot offer.
The good, bad, and ugly at Kraken
Kraken is a fantastic cryptocurrency exchange, and we've thoroughly enjoyed using it for this review.
The app and website are both sleek and easy to use, everything is well laid out and you feel like you're in safe hands.
Kraken has never been hacked since it launched in 2011, and it looks determined to keep it that way.
But, there are a few pain points that we feel we must point out so that you have the full picture.
There's a distinct lack of payment methods available, meaning that if you're in a country with a banking ban, there's virtually no way around it.
The fees are also a smidge on the high side, which is a bit frustrating.
Is Kraken safe?
Kraken deploys some of the most advanced security measures in a bid to keep your account safe from hackers and thieves.
In fact, it has been so successful in doing this that Kraken has never been hacked.
That's more than 10 years of history without a single hack – impressive!
This means that Kraken is only as secure as you are.
If you play loosey goosey with your cyber security, then your Kraken account is as secure as a wet cardboard box.
But, if you follow good cyber security protocols then Kraken is incredibly safe.
First up, you should never disclose your username.
If you're creating your account, pick something unique and random.
This means don't use your Reddit username or a nickname that you use all over the internet.
Secondly, use a unique password for every single app and website that you use.
A password manager such as LastPass or My Digi Password can handle this for you, keeping you as safe as can be.
Finally, make sure that you enable 2-factor authentication (2FA) as soon as you can.
Use an authenticator rather than emails and SMS as these can both be accessed fairly easily.
More on that in the next section – so read on if you want to be safe!
If you use an encrypted mail service such as Thunderbird with GPG plugin or ProtonMail, you can give Kraken your public keys and ensure that your emails are fully encrypted from end to end.
This is a bit more of an advanced feature aimed at seasoned security pros, so don't worry if that was French to you.
Two-factor authentication
Enabling 2-factor-authentication (2FA) should be something that you do as standard on every account you have.
Whether it's your LinkedIn, Facebook, Reddit, or Kraken account – lock it up with 2FA!
Using an authenticator app should be the minimum 2FA security level that you set, taking it to a secure key for more sensitive accounts.
SMS and email 2FA are not secure as email accounts and cell phone numbers can be hacked.
Emails can be intercepted if not encrypted properly and hackers can sim swap attack you.
There are lots of great free to use 2FA apps out there, so pick one and start using it as soon as possible – it could be the difference between getting hacked and keeping your crypto safe forever.
Google Authenticator
Google Authenticator is one of the most popular authenticator apps out there.
It's available on both Android and iOS, but you will need a Google account to set it up.
Alternatively, you can use Authy which is a wonderful alternative and is arguably a bit better.
To pair Google Authenticator or Authy with your Kraken account, open up the app and head to your account.
Then you can pick 2FA and you'll get to see all the 2FA options available.
You'll need to pick Authenticator App to pair it with Google Authenticator.
If you're using an iPhone, the Kraken app will detect that you've got the app installed and pair it automatically for you.
If not, follow the on-screen instructions and it will walk you through the process, which varies between devices.
Every time you go to log in from a new device or process a transaction, you'll be asked for your 2FA code which you can get from Google Authenticator or Authy.
Device Manager
Another step you can take to secure your Kraken account is by managing your devices and sessions.
This feature allows you to see everywhere you're currently logged in and have ever logged in from.
You can then log out and ban devices remotely, which is perfect if you forgot to log out of a friend's computer or you had a device stolen.
Aim to go through this list every month or so in order to keep on top of your security.
Encrypted Emails
If you are taking your security to the top level, you should be using encrypted emails.
In order to receive these, you'll need an encrypted email service, such as ProtonMail or Thunderbird with the GPG plugin.
Once you have an encrypted mailbox, you can generate a set of public PGP/GPG keys.
Head to the security overview page in your Kraken account and enter your public keys in the required field.
Make sure that you only pop your public keys here, and never share your private keys with anyone.
However, if you're taking this step, then you should already know this.
What this does is encrypt your email from the second it leaves the Kraken mail server and then only your mail client can decrypt it.
If your email is intercepted in the middle by an ISP, government agency or hacker, they will only see an encrypted message – not the information in the email.
Again, this is unnecessary for the average user, but it's nice to have this feature available if you wish to go the extra mile.
Do you pay fees at Kraken
Kraken has some of the largest fees out of the top crypto exchanges.
But, in return you get a market-leading product that uses state-of-the-art technology and is fully regulated.
You really do get value for money in terms of quality, but then not everyone wants to pay such high fees.
To begin with, card deposits are instant but come with a fee of 3.75% + €0.25.
Bank transfers will cost you 0.5% and take up to 3 working days to clear in your account.
You then pay 1.5% on all crypto and FX trades, and 0.9% on stablecoin trades.
That bumps up the gains you need to make in order to break even by a significant amount right off the bat.
Those fees also mean that you have less money to do it with as well.
But again, you do get great value for money with the level of service and 24/7 live support.
Can I trade with leverage at Kraken?
Leverage trading is fancy stuff.
You essentially borrow money to place larger trades than you can afford.
This allows you to potentially pocket more money than you could on your own.
However, if the market goes the other way, you can get closed out and liquidated.
Liquidation can happen in a matter of seconds, so only trade on leverage if you know what you're doing.
To trade with leverage at Kraken, you'll need to use Kraken Pro.
You can learn how to get Kraken Pro here.
You are given up to 5x leverage on your trades, so use it wisely.
Buy crypto on your mobile
Kraken has one of the best mobile experiences around.
It's app is flawless and works perfectly.
To buy crypto from your mobile, simply download the Kraken app from the Google Play Store or App Store on your mobile device.
You can then create an account or sign in.
The mobile app is the best and fastest way to complete the verification process if you still need to do that.
You can then quickly navigate to a crypto that you wish to buy, open the Purace menu and buy crypto.
If you've not tried the Kraken mobile app, we strongly suggest you do – it's honestly perfection!
Kraken customer support
Getting stuck always ruins the day, so having good support is critical.
Fortunately, Kraken has a cracking support team waiting for you.
You can reach the Kraken support team at any time of day from any device by visiting the website.
From there, you'll see a little chat bubble in the bottom left-hand corner.
Simply click that, type in your question and a support member will reply.
There's a queue counter so you can see your position in the queue.
Kraken also has a large library of guides and support articles that you can browse and use to help get you going, especially if there's a large queue of people in the chat.
Support is very helpful and friendly, so don't hesitate to reach out.
Is Kraken legal?
Kraken is totally legal and legit, meaning you can sleep safely at night knowing that it's not a scam.
This doesn't make it any safer to store funds at Kraken for long periods of time, but you know that there is a regulatory body to complain to should something untoward happen.
Currently, Kraken is regulated, registered and licensed in by the following government bodies:
FinCEN – USA
FINTRAC – Canada
AUSTRAC – Australia
FCA – United Kingdom
JFSA – Japan
These are the main countries that will ban users from interacting with a crypto exchange.
So you don't need to worry about these governments going anti-Kraken any time soon.
Are profits from Kraken taxed?
Cryptocurrency taxation is a burning question, and with crypto being so new, the answer is still a bit hazy.
The general rule of thumb is that if capital gains tax exists in your country, then you pay that on your crypto.
This means you also benefit from capital loss when a trade goes badly.
If you live in a country with crypto tax laws, then they take precedent.
In Australia, Germany and Malta you can reduce your crypto tax bill up to 100% by holding for more than 1 year.
If you live in a country with no tax system, then tax is not applicable for your crypto profits – lucky you!
For more information about crypto tax, check out CryptoMeister's guide to crypto tax!
Kraken stands out as one of the best!
Kraken is one of the best crypto exchanges around, and there's no denying that.
It's packed full of features that make it one of the most user-friendly and intuitive crypto trading app.
It's great for both beginners and advanced traders with its regular and Pro apps.
The fees are a little bit high, but it's a small price to pay for the live 24/7 support and effort to keep the platform regulated.
With 69 supported cryptos and 311 markets, you're not going to be short of trading action.
Security is second to none and Kraken also provides you with lots of options to keep yourself secure.
Kraken stands out as one of the best crypto trading platforms that we've seen in a long time!
FAQ
What currencies can I use at Kraken?
Currently you can deposit and trade at Kraken with the following currencies:
More currencies will likely be added as Kraken enters more regulated markets.
Is Kraken available in my country?
Kraken strives to be as law abiding as possible, applying to be regulated where possible.
Currently, you cannot use Kraken from any of the following countries:
Afghanistan
Congo-Brazzaville
Congo-Kinshasa
Cuba
Iran
Iraq
Libya
North Korea
Syria
Tajikistan
The following countries can create an account but may have some restrictions, such as ability to deposit, removed:
Central African Republic
Eritrea
Guinea-Bissau
Lebanon
Mali
Namibia
Somalia
South Sudan
Sudan
Venezuela
Yemen
You cannot use Kraken if you currently reside in Washington or New York state.
You can update your address if you leave the state and resume trading.
Will Kraken list more currencies?
Kraken tries hard to be the best crypto exchange around, so it's likely that we'll see more cryptocurrencies added soon.
New currencies have to past a strict vetting process in order to comply with the regulations and laws that Kraken adheres to.
This means the process will take longer than it will at unregulated exchanges.